Book of the Month - December 2010
Liam Ó Muirthile's novel Sceon na Mara is the fourth book of the second series of ClubLeabhar.com.

Ní léite go pléite!
Discussion forum
The discussion forums are only available to registered members. Registration is free.
4 messages
Posted in this book's forum.
1204 messages
Posted in all forums to date.
If you are already registered, you can log in at the top of this page.

Glossary of the book
Available to registered members only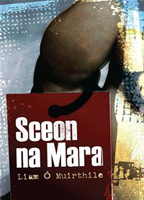 Sceon na Mara
ISBN 9781907494000
ClubLeabhar.com - Book of the Month, December 2010
A young woman's body is recovered from the sea. Other bodies follow, all women, in a series of ritualistic and macabre offerings by a devious but clever killer.
An exploration of the darkness in human nature, and the pursuit of the killer by Detective Inspector Jack Hennessy.