Book of the Month - October 2016
An Tearmann, Alex Hijman's latest novel, is the book of the month for October on ClubLeabhar.com.

Ní léite go pléite!
Discussion forum
The discussion forums are only available to registered members. Registration is free.
11 messages
Posted in this book's forum.
1204 messages
Posted in all forums to date.
If you are already registered, you can log in at the top of this page.

Glossary of the book
Available to registered members only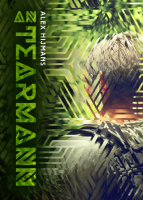 An Tearmann
ISBN 9781907494666
Eoin Ó Síocháin, a young human rights activist from Co. Clare, travels to Brazil to research the violent conflict between a native tribe and local landowners. As he gets to know the locals, he begins to understand that the story is not as simple as he thought – but by that time, it's too late. Against his wishes, Eoin will have a key part to play when the conflict comes to a head.