Book of the Month - September 2010
Alan Titley's novel Gluaiseacht is the first book of the second series of ClubLeabhar.com.

Ní léite go pléite!
Discussion forum
The discussion forums are only available to registered members. Registration is free.
14 messages
Posted in this book's forum.
1205 messages
Posted in all forums to date.
If you are already registered, you can log in at the top of this page.

Glossary of the book
Available to registered members only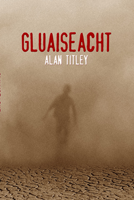 Gluaiseacht
ISBN 9781857917550
ClubLeabhar.com - Book of the Month, September 2010
A powerful and shocking story told in the first person. The story of a youth that begins in a part of Africa under threat of war and ends on the unwelcoming streets of northern Europe. Horror and humanity are found side by side in this tale which goes to the very heart of the problem of immigration today.